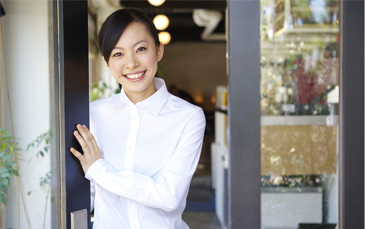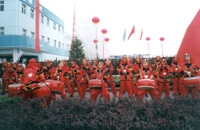 Our company was established in 2000, mainly screen advertising balloons, flowers, etiquette, opening the opening, anniversary celebrations, silk banners, star economy, and other services. Fax :0755-27278806 0755--82669151 Mobile: 13554980876 QQ: 910834418 QQ: 594601245

Shenzhen Cheng Jie ritual Affairs Planning Co., Ltd. was founded in 2000. After ten years of hard work and expand the integration of advertising, Guangdong Province, has grown into the leading service sector business etiquette. Today, as Jie Co., Ltd. in planning transactions etiquette convergence of talent, equipment, sound, creative unique, well made​​, a wide range of customers and other aspects Pengcheng proudly standing in front of peers.
Company set advertising design, production planning and etiquette, the contractor in one, with advertising etiquette 5 professional designers; Senior Planner 3; the ritual supplies production and technical personnel 30 people; experienced installation and construction staff of 20 people, including engineers 12 people, six assistant engineers. Our services and products related to: outdoor advertising, advertising pillars, real estate packaging, exhibitions, branding, business meetings, professional celebration, ritual supplies and other items, the contractor of the government, factories, real estate and other fields of tens of thousands of events . Company's business has been developed to Jiangsu, Zhejiang, Hunan, Fujian, Shanghai and other provinces.

Jie ball into the center of the eastern part of the earliest and largest decorative balloon professional supplier of products including latex balloons, advertising balloons, high decorative balloons, aluminum balloons, gift balloons, toy balloons, PE, PVC floating air ball, balloon accessories , a variety of inflatable animal shaped, inflatable arches. Into a ball decorated center Jie celebrations throughout the creative, planning services, including opening ceremonies ball decoration, venue decoration, wedding decorations and stage arrangement, Party decorations. Balloon decoration with good market prospects, it is decorated with colored balloons to do, the art of decoration different shape, and to various places of the atmosphere to reach the pole, creating a leading, well, dynamic atmosphere. At home and abroad, new product promotion, festivals and other activities are used to decorate balloons, balloon decorations has developed into a culture and art. Custom advertising balloons as a new type of advertising media is economical and affordable, more and more businesses have been adopted in the promotion of new products, merchandising and other activities in the gift, payment, so as to achieve the widely advertised, in-depth the purpose of the people. It produces effects will give your business advertising and products lead to higher economic efficiency, the center pioneered the small balloon color advertising technology, in the same industry leading position. The central long-term customers include: Motorola, China Telecom, Nokia, China Unicom, the brand accessible vehicles, a new shopping plaza, and good schools such as kindergartens and so on. These units use a variety of balloons and the shape of the center, to promote their brands and products, through the use of balloon decorations for celebrations planned layout and other activities, both to improve their corporate image and reputation, increased market share and product sales. The Centre used to pursue the "quality first, service first, customer first" principle, the constant pursuit of high product quality, won the trust and praise.
Chengjie plastic products Co., Ltd. is a production, management, and sales of diversified companies, he has a professional balloon workshop, daily output of 1.5 million balloons, balloon screen printing workshop with a professional, daily screen balloon 100,000, divided into monochrome screen and multi-color screen printing screen printing. Welcome to major companies and distributors in business negotiations.

This is the company to make the World Cup blow stick, the company is small, in good faith a good quality, low price of success took orders for the World Cup against rod
The Company also operates: the fight against bars, Lala stick, inflatable stick, up stick, cheering sticks, fan sticks
1, Software Design
① Adobe Illustrator10 ② Adobe Illustrator8.0
③ Coreldraw9 ④ Coreldraw12
⑤ Adobe Photoshop6.0 ⑥ Adobe Photoshop7.0
2, format: ai, eps, cdr, tif to see the effect: jpg

3, support for file transfer: Send mail sent QQ U disk comes

4, the production of fine Requirements: In order to clear pictures please feel CMYK color, resolution of 300 pixels.

5, save the file: Please text-curve, and then save a JPG file.

6, the return pattern to the more serious, and then confirm to make an order to confirm plans.




Inflatable up stick, inflatable can be issued after the collision of metal-like sound, suitable for all kinds of sporting events or concerts cheerleaders, morale, trust arch atmosphere; plastic inflatable rods elongated shape of the surface can be printed enterprises identify other patterns, can bring good publicity; rod with self-sealing plastic inflatable inflatable devices, inflatable automatically closed, confined to good effect